Nova Agricoltura Fienagione 2019
13 giugno 2019 - Gainago di Torrile, Parma
---
Nova Agricoltura haymaking field event come back.
Also for this year we want to propose the Monster CUT PLUS round baler together with the Merlo Multifarmer telescopic handler at the event Nova Agricoltura Fienagione.
The appointment is for June 13, 2019 from 9.30 am at the Valserena Agricultural Company in Gainago di Torrile, in the province of Parma.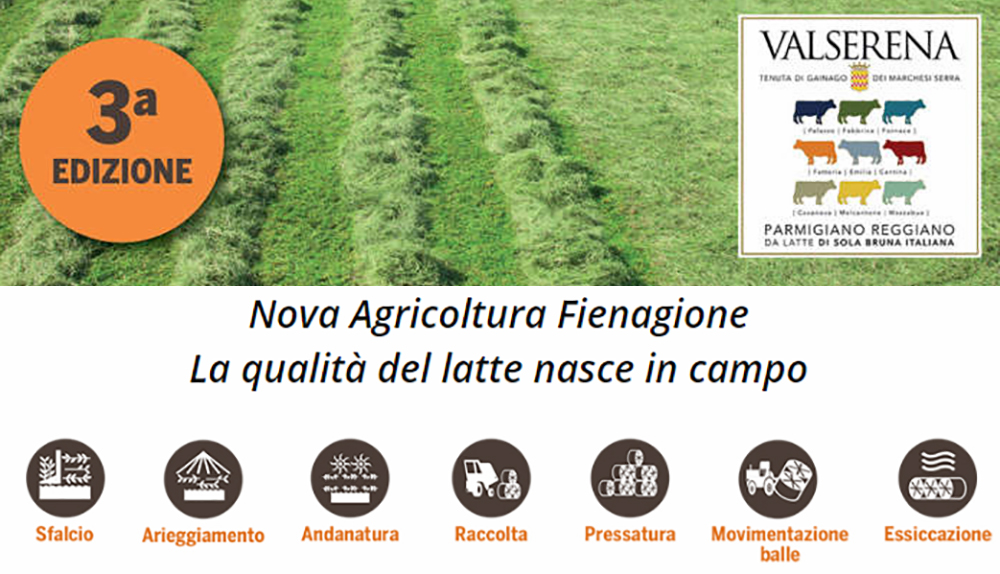 During the day organized by Edagricole it will be possible to attend demonstrations in the field and participate in guided tours of the barn and dairy, Nova Agriculture experts will guide visitors to the working field sites.
In the afternoon, there will be the usual round table entitled "From the field to the dairy. The importance of fodder for obtaining high quality dairy milk ".
More information at this link: Nova Agricoltura 2019