Arizona
MECHANICAL SEED DRILL FOR CEREALS AND SMALL SEEDS
---
ARIZONA is a mechanical seed drill for cereals and small seeds
It is equipped with a big dimension seed tank for the better operating range.
The machine has a continuous oil immersed gearbox for a precise and fast seed quantity regulation.
The volume grooved batchers guarantee a regular seed division for all the rows and uniform distribution even if working in areas with steep slopes.
Request more information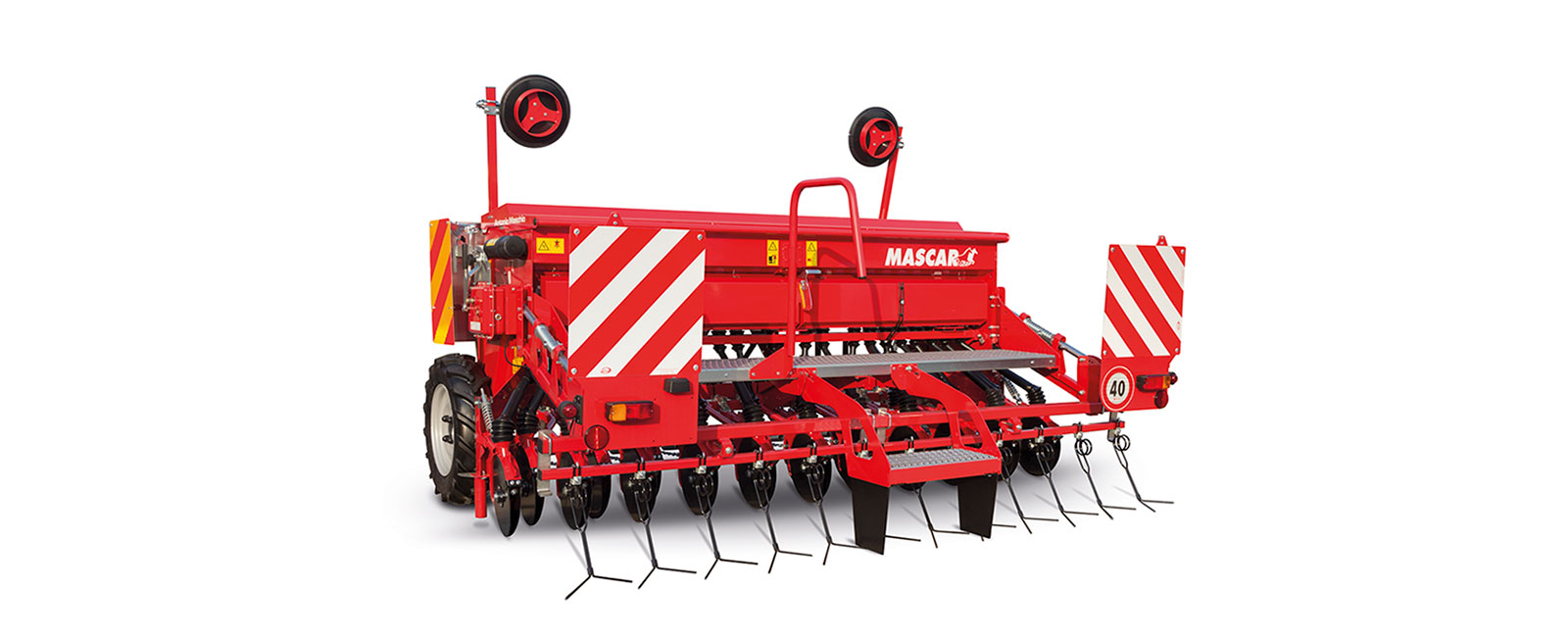 Technical characteristics
UM
ARIZONA 250
ARIZONA 300
ARIZONA 400
Working width
m
2,5
3,0
4,0
Transport width
m
2,55
3,0
4,0
Max row number
21
25
33
Minimum row distance
11,9
12
12,1
Coulter type
Suffolk coulter / simple disc coulter / double disc coulter
Hopper capacity
 Lt
360
450
620
Fertilizer capacity
 Lt
–
–
–
Hopper extention (opt.)
Lt
250
285
380
Three point linkage
Cat. 2
Cat. 2
Cat. 2
Transmission wheels
6.50-15
6.50-15
6.50-15
Manual regulation of the elements pressure
Centralized with lever
Hydraulic row marker
Optional
Rear cover seed harrow
Optional
Lights kit
Standard
Empty weight (suffolk version)
kg
540
595
730