Diavel
FIXED CHAMBER ROUND BALER WITH ROLLERS
---
New design and high-level technical features
For productivity and quality of the collection that is second to none.
Pressing system
The fixed chamber with rollers studied for the professionals of the "green" grants a great density and reliability.
Feed
Standard rotor or cutting unit with 15 or 25 knives "CUT.25" to maximize chopping.
Transmission
Transmission distributed in a homogeneous way, on one side the pick-up and on the other one the rollers,  net and twine binder, easy and low maintenance costs.
Control and management
The intuitive and ergonomic monitor allows to have the control and the management of the roundbaler in a constant way.
To discover more about "CUT.25" click the button below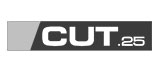 Request more information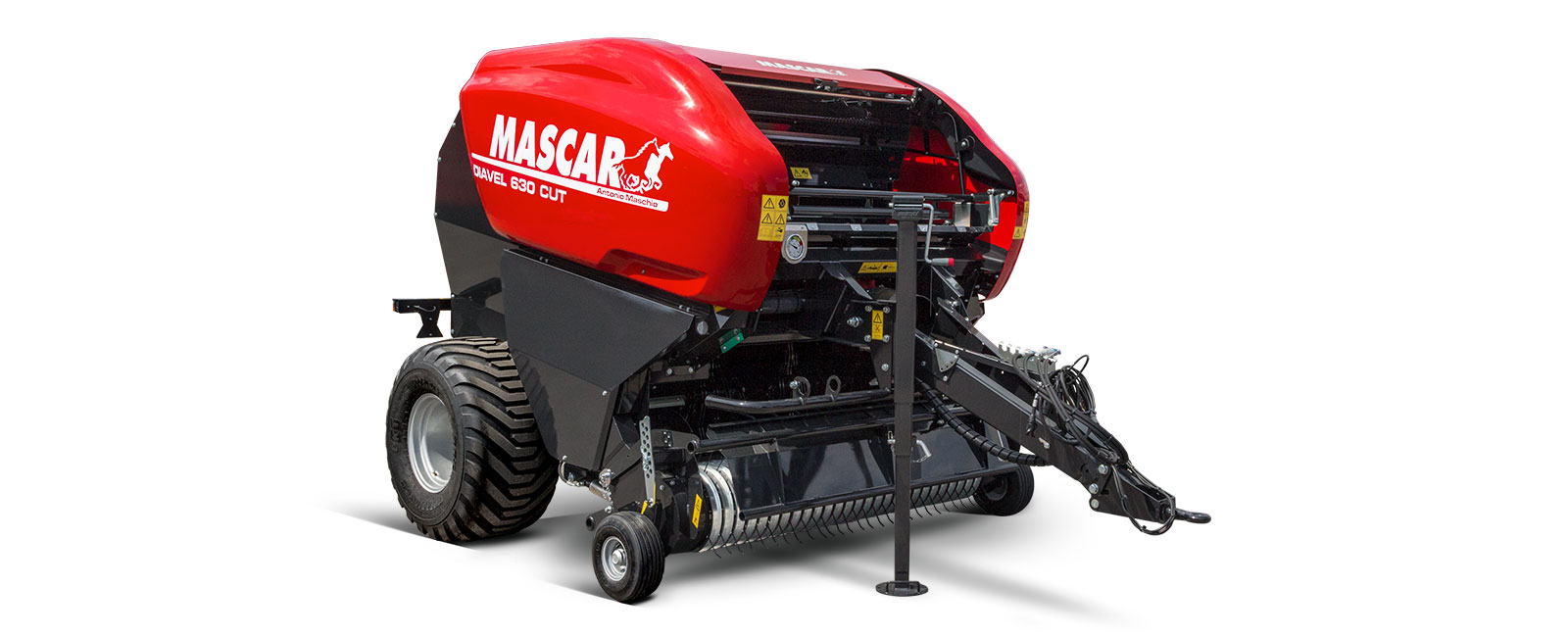 Technical characteristics
UM
DIAVEL 630
DIAVEL 630 CUT
Chamber
Fixed
Bale diameter
cm
130
Bale width
cm
120
Nr of rollers
18
Pick-up width
cm
210
Pick-up width (DIN 11220)
cm
200
Tines row/tines for each row
n.
4/28
Tine pitch
mm
65
Cutting system CUT – CUT.25
n.
/
15 (0-15) – 25 (0-12-25)
Cutting length CUT – CUT.25
mm
/
70 – 42
Drop floor
Standard
Net binding
Standard
Double twine binding
Optional
Bale ejector
Optional
Automatic chains lubrication
Standard
Centralized greasing system
Standard
Semi-automatic greasing system
Optional
Electric greasing
Optional
Standard tyres
15.0/55-17
Optional tyres
500/50-17
Power supply
12 V – 20 A
Hydraulic tractor requirements
2xDA
Hydraulic brakes
Optional
Pneumatic brakes
Optional
Lights system
Standard
LED lights system
Optional
Adjustable drawbar
Regolable
P.T.O. shaft
Wide angle cam type overload clutch
Minimum required power
kW(hp)
59(80)
74(100)
P.T.O.
RPM
540
Overall dimensions
Width with tyres
cm
238(260)
Height
cm
234
Length
cm
434
Empty weight
kg
2850
2980