Multiwrap 130
FIXED CHAMBER ROUND BALER COMBINED WITH A WRAPPER
---
Total control of the collection and wrapping operations
Multiwrap 130 is the result of perfect integration between the baler and the wrapper.
With the new graphic terminal it is possible to quickly manage all the machine working parameters.
The new wrapper is the result of careful studies to improve the overlap of the film and the working times.
We have also reduced its dimensions and placed scrupulous attention to user safety.
Baler features
Fixed chamber round baler with roller system
Large pickup and rotor allow a high collection speed
Available with 15 or 25 knife cutting system
Oversized components to withstand harsh working conditions
Net binder: easy reel loading and simplified net passage
Anti-flooding drawer with automatic return
Pneumatic brakes optional
Electronic management system features
Extremely intuitive 7 "color graphic monitor
Possibility of working in manual mode or in a continuous cycle fully automatic
Intelligent recognition system of all work phases
Detailed statistical archive with information on each bale made
Advanced diagnostic system with graphic and detailed error archive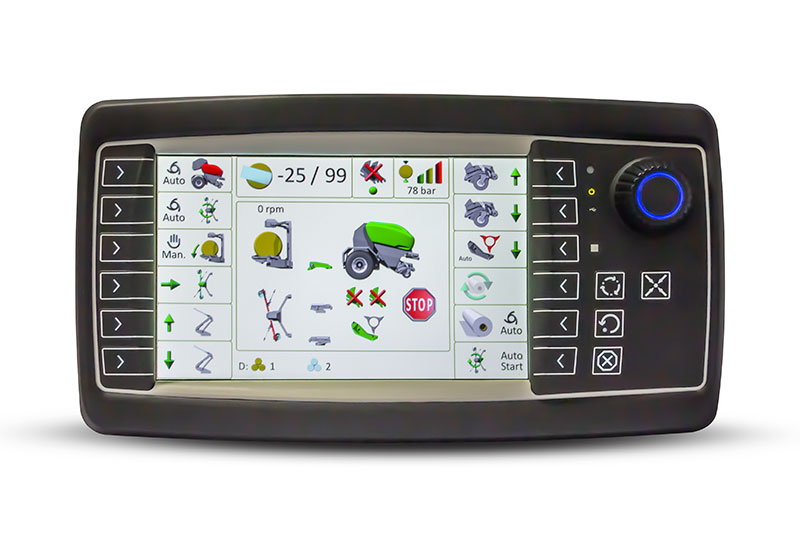 Bale wrapper features
Geometries and position of the double film stretcher designed to reduce the overall dimensions to a minimum
Improved film stretch for exceptional coverage and therefore to reduce waste
Optimization of the bale loading phase to minimize downtime
Possibility to work with only one film reel
New vertical bale overturning system that can be folded for transport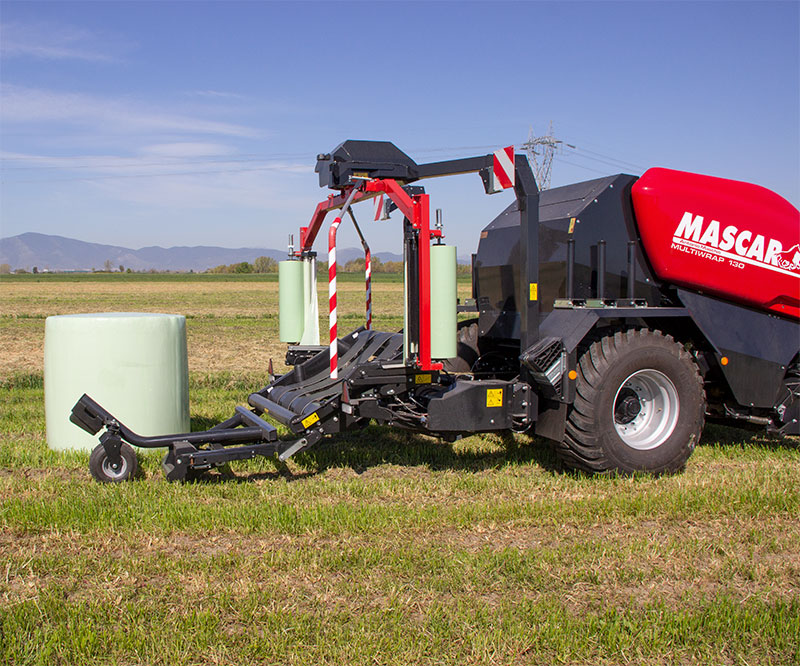 Request more information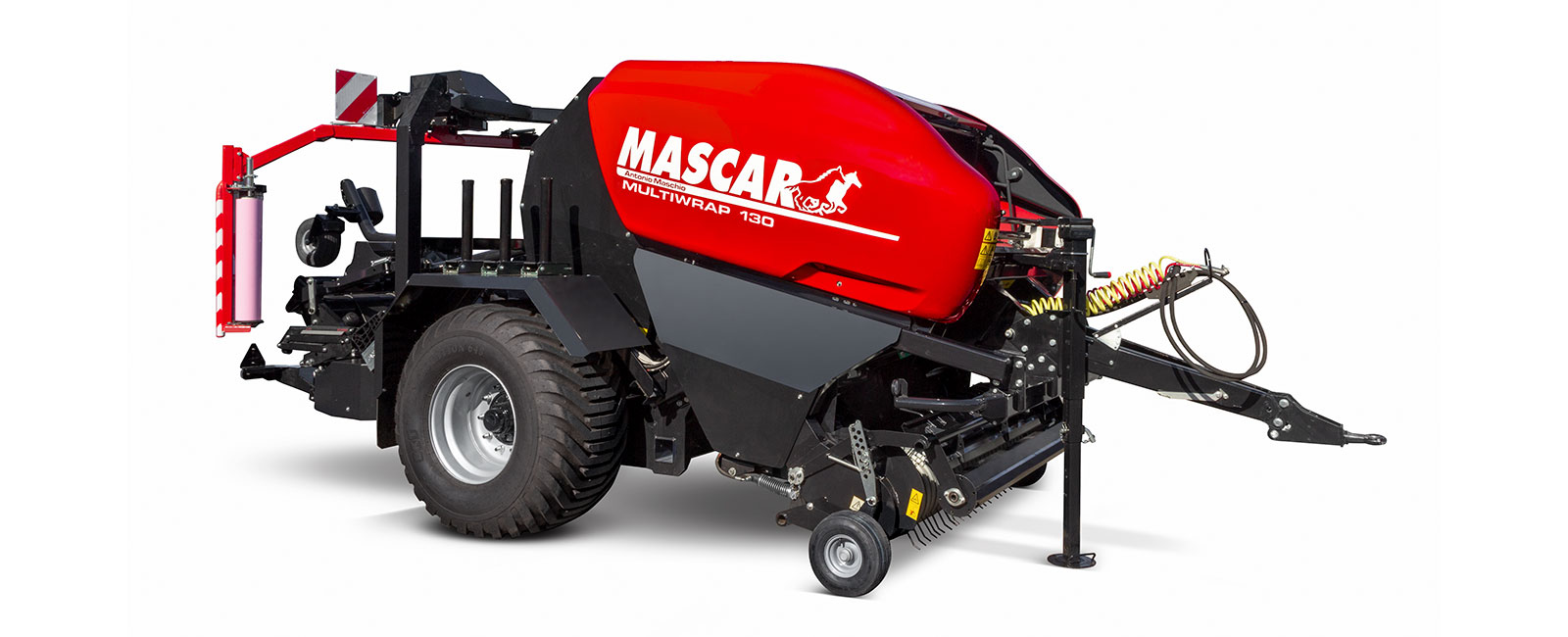 Technical data
UM
MULTIWRAP 130
MULTIWRAP 130 CUT.25
Baler
Chamber
type
Fixed
Bale diameter
cm
130
Bale width
cm
120
Rollers number
n.
18
Total pickup width
cm
210
Pickup width (DIN 11220)
cm
200
Bars tine/each bar
n.
4/28
Tine pitch
mm
65
Cutting system CUT – CUT.25
n.
15 (0-7-15)
25 (0-12-25)
Cutting lenght
mm
70
42
Automatic knives cleaning
Standard
Drop floor
Standard
Net binding
Standard
Double twine binding
Optional
Automatic chains lubrication
Standard
Centralized greasing system
Standard
Semi-automatic greasing
Optional
Electric greasing
Optional
Bale compression plates
Standard
Tires
600/55-22.5
Pneumatic braking system
Optional
EU approval
Optional
Electric supply
12 V – 25 A
Led lighting system
Standard
Hydraulic tractor requirements
1 x single acting + free return
Drawbar
Adjustable
Cardan shaft
Homokinetic with automatic torque limited (2100 Nm)
Min. power requirements
kW (hp)
88 (120)
P.T.O.
RPM
540
7″ color graphic terminal
Standard
Bale wrapper
Automatic work cycle
Standard
Film reel height
mm
750
Film break detection
Standard
Single film wrapping mode
Standard
Vertical bale overturning kit
Optional
Dimensions

Width
cm
294
Height
cm
267
Length
cm
630
Empty weight
kg
4860
4920