Bale wrapper 1200S
BALE WRAPPER WITH SATELLITE
---
Carried baler wrapper with satellite film stretcher in the 3 point hitch version
Machine with double driving rollers that allow also not regular bales wrapping.
Maneuverable and suitable for small spaces and hill working
Particularly handy, suitable for narrow and hardly reachable places. Excellent results also in hilly areas.
It wraps bales of diameter from 100 to 150 cm and with weight up to 1000 kg. Thanks to the closing and opening of the rolls, it grips and releases bales mildly.
Request more information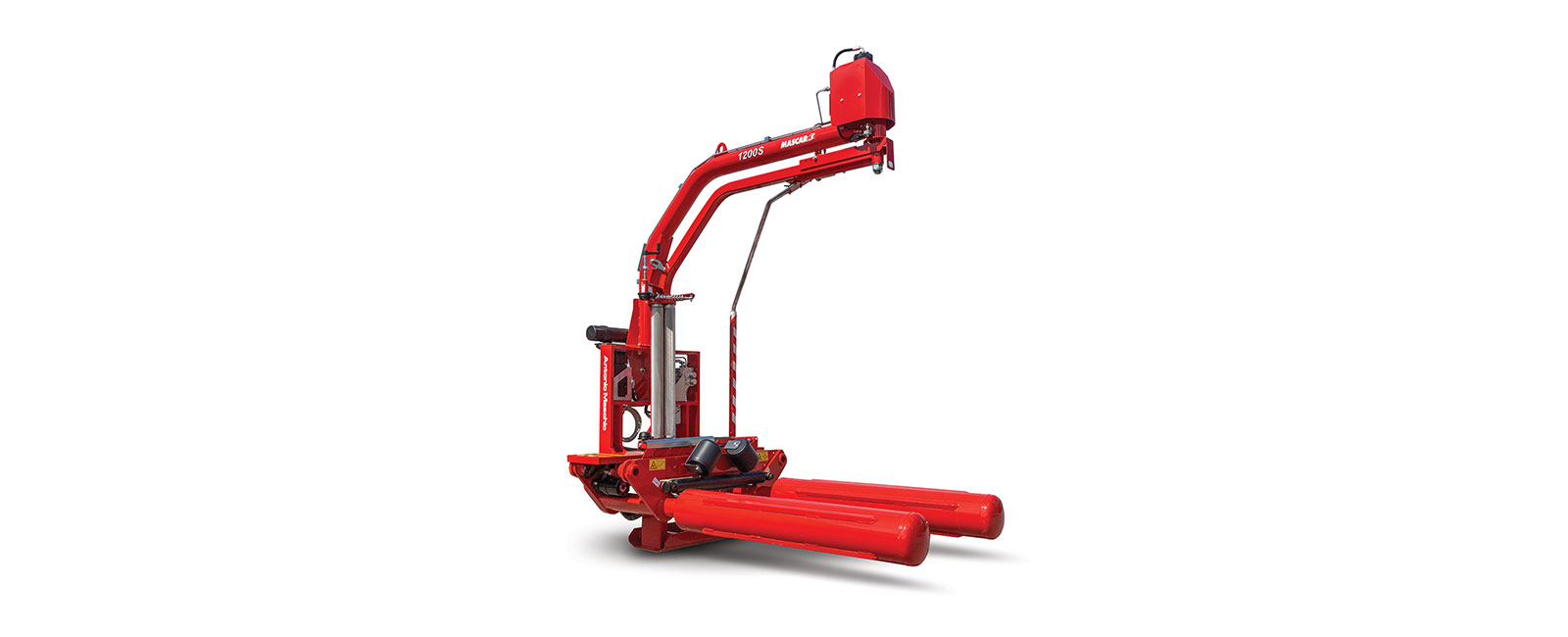 | | | |
| --- | --- | --- |
| Technical data | UM | 1200S |
| Connection to the tractor | – | 3 points linkage |
| Lenght | cm | 231 |
| Transport width |  cm | 141 |
| Height |  cm | 267 |
| Weight | kg | 690 |
| Tyres | – | – |
| Bale dimensions | Ø (m) min-max | 1,0 – 1,5 |
| Max. bale weight |  kg | 1000 |
| Bale loading |  – | Rollers enlargements |
| Hydrulic tractor couplings |  – | 1 single acting + free return |
| Film reel height |  mm | 500-750 |
| Film cutting |  – | Hydraulic |
| Flexible cables |  – | – |
| Tractor pump capacity |  I/min | 18 |
| Electronic rev-counter |  – | Standard |
| Lights | – | – |
| Vertical bale discharging | – | Optional |
| Automatic wrapping |  – | Standard |
| Infra-red remote control |  – |  – |
| Automatic stop when wrapping cycle finished | – |  – |