Flex-Evo
PRECISION PLANTERS DRILL WITH VARIABLE INTER-ROW DISTANCE
---
FLEX-EVO frame has double telescopic extensions system with the possibility to modulate hydraulically the seeding row distance.
In fact, it allows you to work from 45 cm in increments of 5 cm up to a maximum of 75 cm of inter-row.
FLEX-EVO has the undisputed advantage to sow different crops with a single machine; you only will have to worry about changing the sowing discs choosing from those available.
The folding frame with independent ends allows a perfect adaptation to the soil.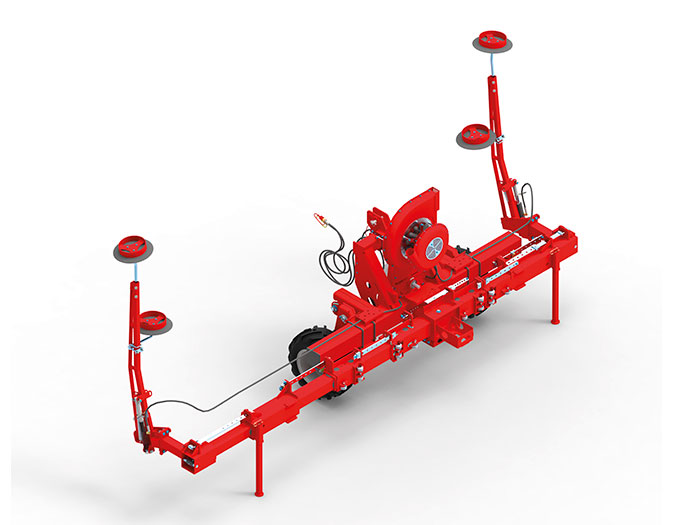 The planter have the same dimensions in working position as well as encumbrance further granting a transport dimension of 2,50 Mt.
FLEX-EVO can be equipped with the Short element: This new version of the robust parallelogram is now available for the MAXI planter. It is ideal for reducing the rear overhang weight that weighs on the tractor.
Available machine configurations are
6 rows 45-75 cm
7 rows 45-75 cm
8 rows 45-75 cm
9 rows 45-75 cm