Variable Rate Tramline (VRT)
Available for Montana seed drill
---
The VRT system (Variable Rate Tramline) is an optional available for Montana pneumatic seed drills.
These machines are used for sowing cereals, rapeseed, soybeans, peas, alfalfa and small seeds.
VRT allows to transform the drive system of the machine distributors from mechanical to electric, allowing automatic dosage control of the product to be distributed, both seed and fertilizer.
Among the main advantages we have greater precision and sowing speed with reduced working times.
The system consists of an electric motor (for the seed version only) or two motors (for the seed and fertilizer versions), mounted on the machine which replace as a whole the mechanical transmission in the standard configuration.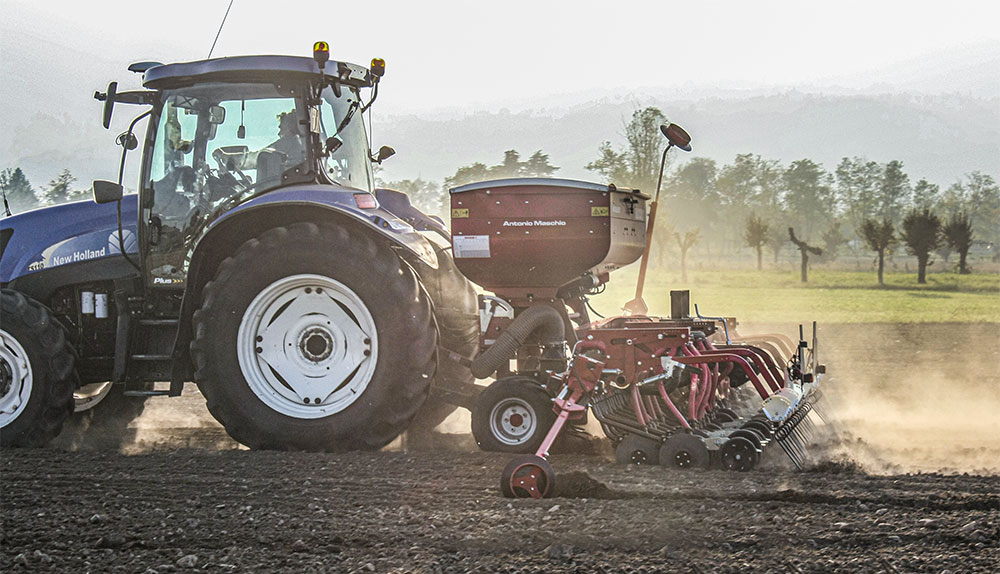 The motors communicate with the dedicated monitor equipped with a 3.5" display which allows a quick reading of all the parameters and provides advanced diagnostic functions, acoustic alarm signals and it is equipped with colored light bars which indicate the system status.
The standard features of the VRT are:
Working speed
Worked hectares (partial and total)
Tank level
RPM fan
Distributor rotation control
Prestart-Prestop
Other optional you can add to the standard VRT system are:
Seeding control
Electric control for closing the distributor for sectors sowing S.2 and S.4, available for the seed version only (also includes sowing control)
Electronic Tramline VRT 2+2 e 3+3