Multiflex precision pneumatic planter
Maxi-5 seeding element and variable inter-row distance frame
---
Multiflex is a three point linkage pneumatic precision planter that allows to vary the row spacing.
It is equipped with the tested "short" Maxi-5 double disc seeding element with a parallelogram fitted with shortened rods to reduce the overhangs of the equipment, a useful solution in the maneuvering phases.
However, the real revolution lies in the sturdy frame with fully hydraulic folding ends.
The sowing elements are mounted on a double aluminum profile and can both slide hydraulically to vary the distance between the rows and to reduce the size for road transport by closing the ends.
The translation system of the elements consists of guides and trolleys.
During work, Multiflex can be configured in a practical and fast way with 8 rows with 70 or 75 cm inter-row or 12 rows with 45 or 50 cm inter-row, acting manually on the pins of the innovative rod adjustment system placed between the elements.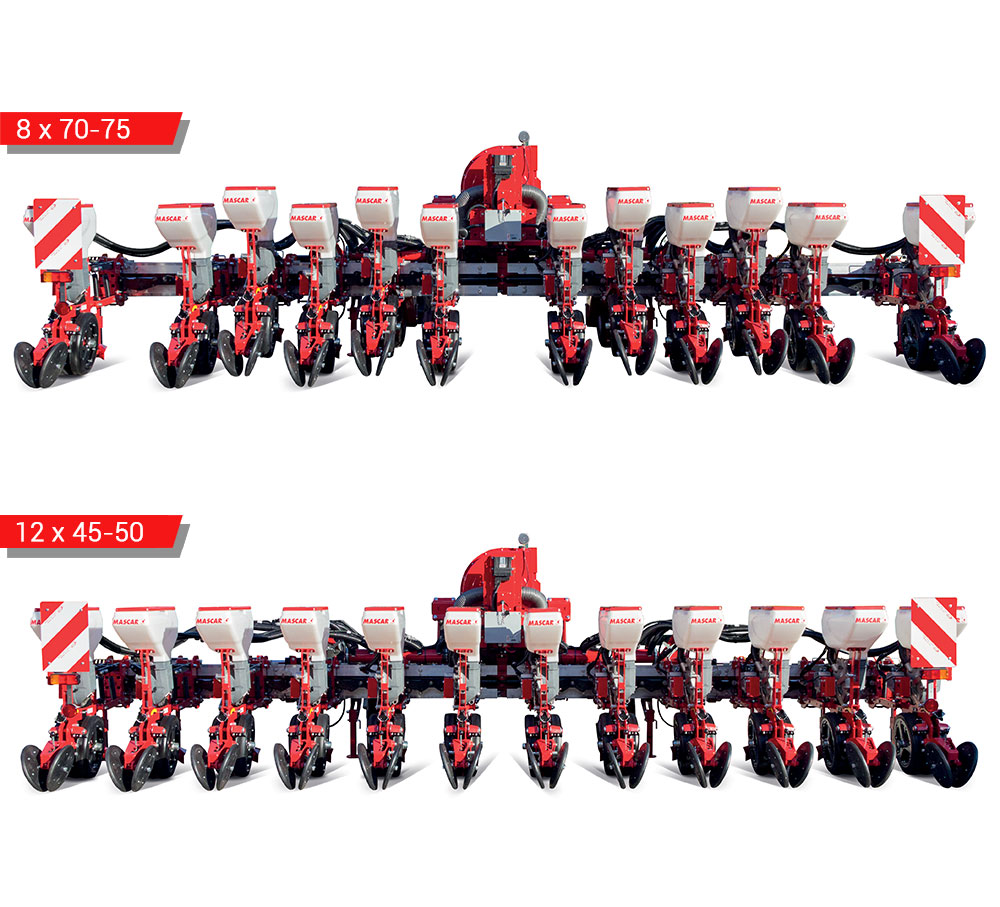 Multiflex is now offered with the Smart-Drive system only, which allows the electric activation of the sowing distributors, control and the setting of the electronic sowing distance: therefore, it ensures immediate adjustment and advanced sowing precision.
Options include the ISOBUS system to control the planter directly from the tractor monitor, if equipped with such a technology, and the interface with GPS systems which allow it to be used at variable rates and automatic row detachment.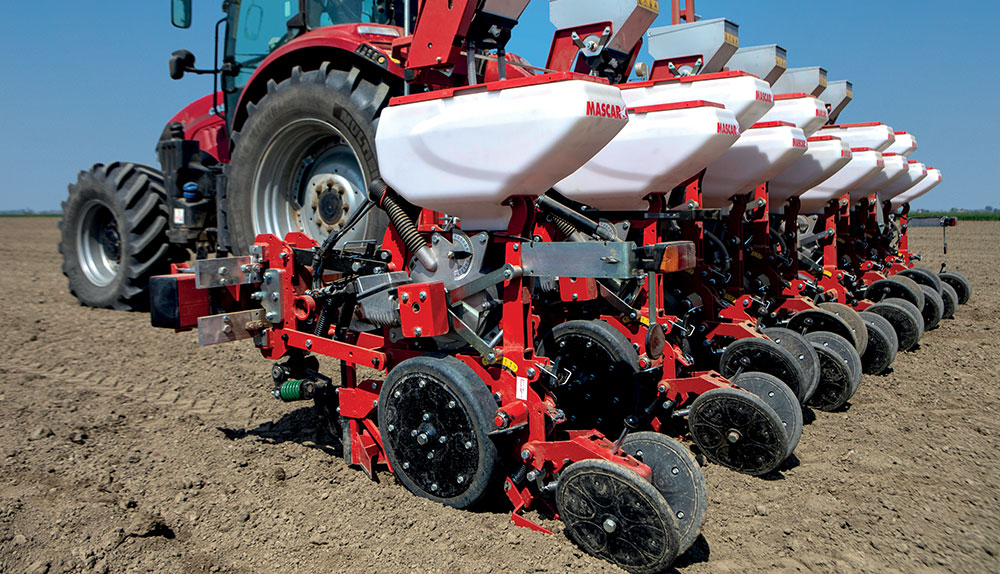 During work the machine occupies 5.9 m but it is possible to close all the elements and lift the ends for road transport.
Multiflex got a pair of 23×10.5 front wheels offered as standard and can be requested in the basic version or with microgranulator.
The row markers are foldable and equipped with a rod and toggle mechanism; robust and easy to use, they allow you to follow the ground through a spring adaptation device.
Versatility, build quality and attention to detail make Multiflex a seeder dedicated to professional operators who work on medium / large extensions and who need precision both in the distance on the row and in the depth of deposition obviously guaranteed by the Maxi-5 seeding element.