New Multiwrap 130
Easy work
---
Multiwrap 130 is the result of a perfect integration between baler and wrapper.
We studied a machine that brings a high technological level in the field by developing an innovative management system, which will make its use simple and intuitive.
THE BALER
The round baler comes from the top of our range of fixed chamber machines, with 18 rollers chamber, refined over the years thanks to the work in the most different and critical conditions at all latitudes.
The collection system is made with a high performance pickup and rotary feeder, equipped with a cutting system with 15 or 25 knives, which allows a high working speed. For both configurations, the single row actioning of knives is available, respectively 7 and 12.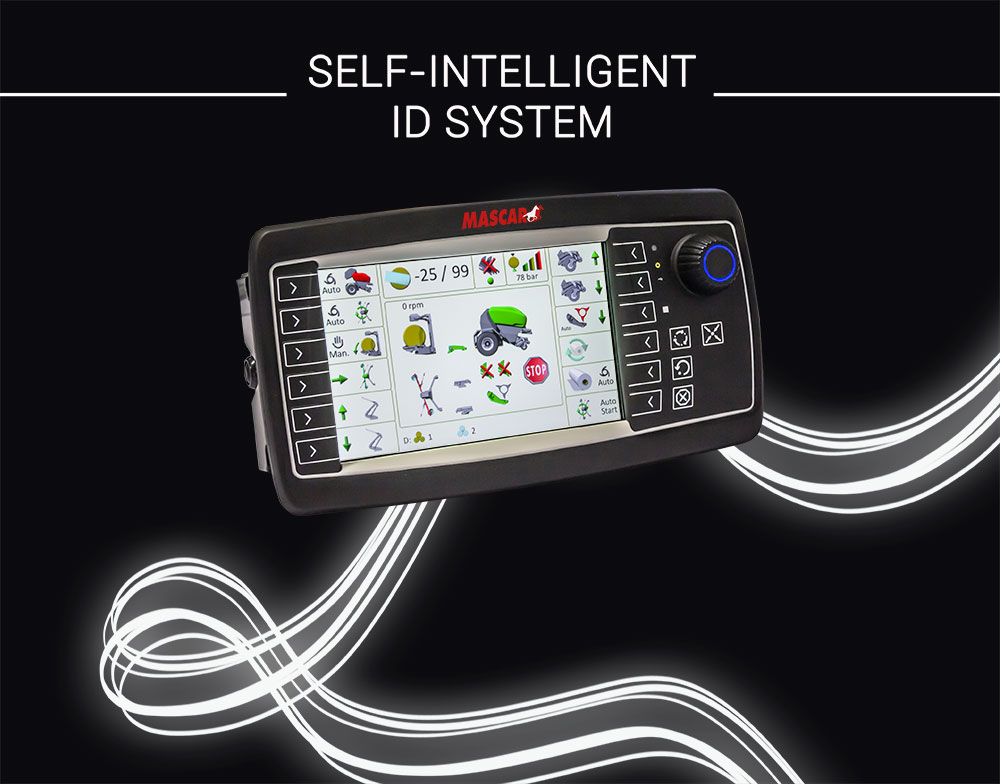 THE MANAGEMENT SYSTEM
The great revolution, however, must be sought in the electronic management system with a 7" graphic terminal.
The monitor is ergonomic, with practical buttons that allow the operator to quickly consult and activate the required functions.
The main work screen contains all the necessary information with intuitive icon graphics.
The software is equipped with the intelligent recognition system of all work phases "Self-Intelligent ID System": in this way the user always knows in real time which stage of the working cycle he is at.
In case of an interruption, the system will resume its functionality from the right moment and mode, thus facilitating the user's job.
He can also decide if working in fully automatic mode or with some operations controlled manually.
Thanks to the detailed statistical archive, it is possible to have information on the last 100 bales, while the advanced diagnostics system records any errors in real time which can then be consulted from a graphic archive.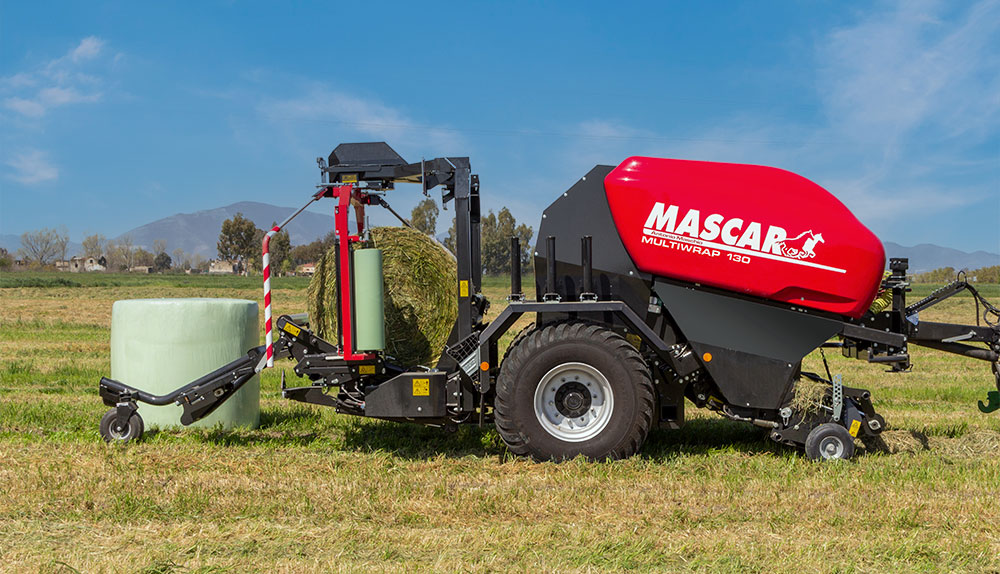 THE WRAPPER
The wrapper is completely new: it has been designed to minimize the overall dimensions and improve the stretching of the film, thus obtaining exceptional coverage and reducing waste.
There is the possibility of working with a single reel in case of need to complete the job and the new vertical bale overturning device can be quickly folded from transport to working position and vice-versa.
Great attention was paid to the safety of the operator during the wrapper developping: very effective devices have been provided that intervene immediately in the event of potential dangerous situations.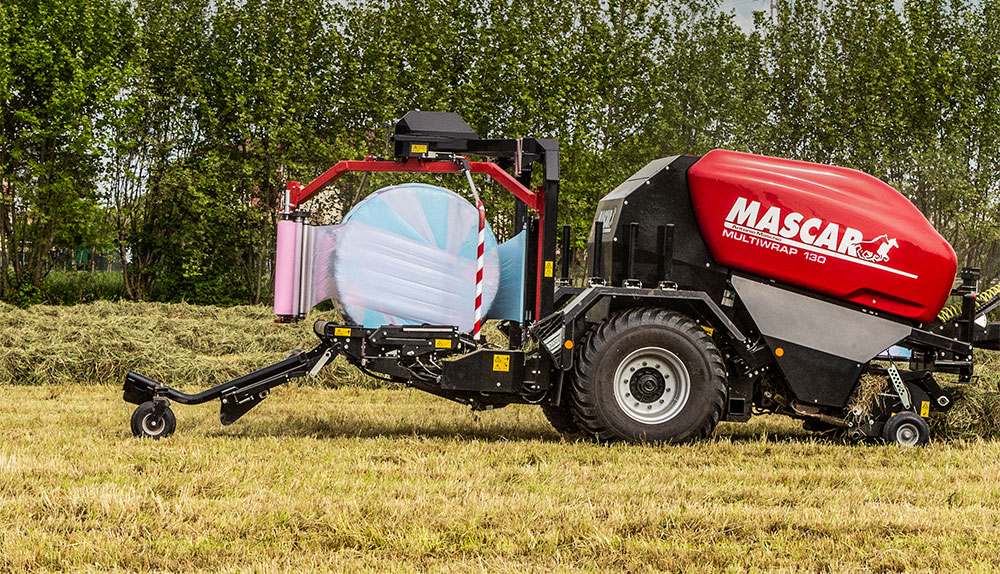 Multiwrap 130 can be customized with various options as the rest of the Mascar range, to meet the needs of the professionals who choose us. The "customer oriented" product is one of the cornerstones of the Mascar philosophy.
Fill out the form below to ask us for more information